VINTAGE 1970'S RARE PIN UP ART GLAMOR GIRL MIRROR BAR MAN CAVE DECOR 14 x 26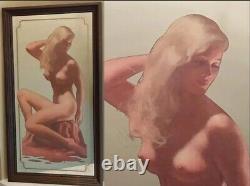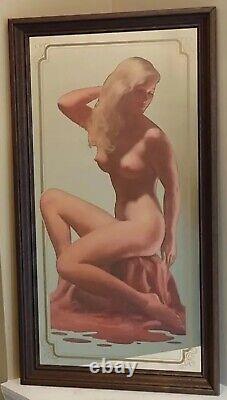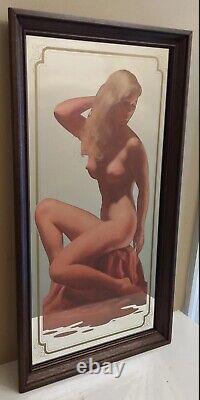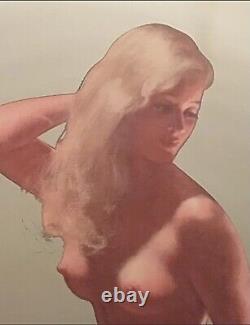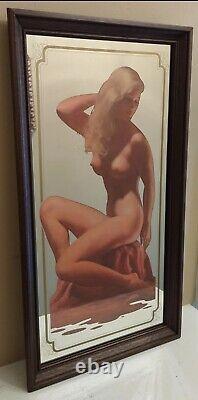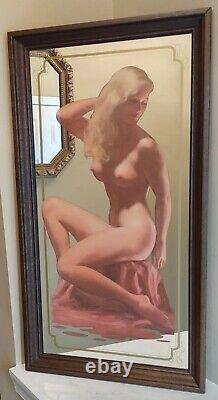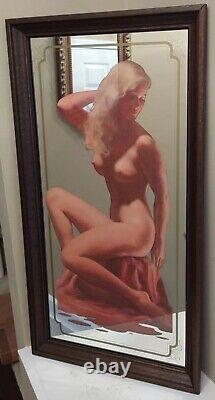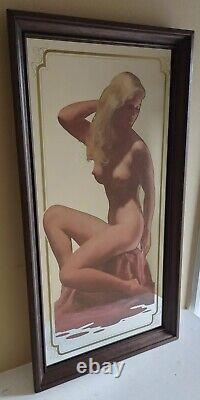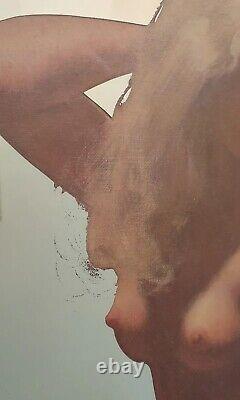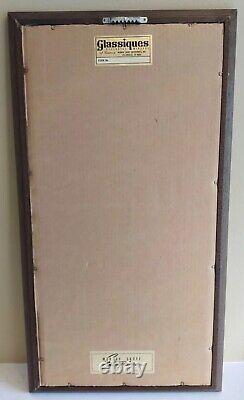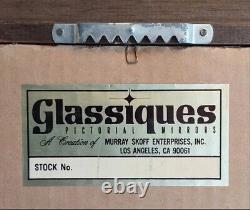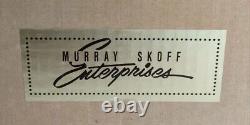 An amazing item and most likely the only one like it around! This is a nude pictorial art "glassiques" mirror manufactured by Murray Skoff Enterprises, Inc. During the early 1970's. This company was based out of Los Angeles, CA and appears to have only been in business for a short period of time. If you do an internet search you'll see that they made several Coca Cola and Norman Rockwell advertisment mirrors. The woman in this piece resembles a mid-century Vargas or Moran pin up model. The mirror remains in great condition and comes in its original wooden/glass frame. No cracks in the mirror or glass. My thinking is that this may have been a one time release by the company as I've tried to find examples of others, but cannot. The image area/mirror measures 12" x 24" and with the frame is 14" x 26". I took photos of the mirror in varying levels of light and at different angles so you get a good idea of its appearance.
Stunning about sums it up. Would be a great decor item in a home bar or man cave!
If you have any questions or would like additional photos, feel free to send me a message.

---